Becky Conley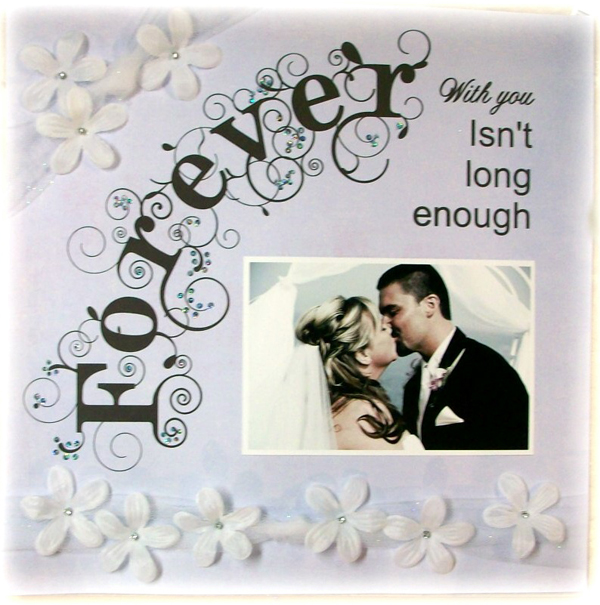 When my friend Megan got married, I wanted to capture the moment and the forever commitment on a single page. The photo portrays just how much they love each other. I used the Duetica DT Woodwynds font to express that this love will last forever. If you look closely, you can see that I used alternate versions of the same font on the double letters, see the "e" and "r"s.  I printed the fonts directly to the 12×12 background paper, then accented the letters with small dots of Ice Stickles. Finally, I attached the fabric flowers with clear rhinestone brads.
SUPPLIES:
Romani Moonbeam paper by Basic Grey,
Fabric flowers,
Fine art glitter,
Ice Stickles,
Clear rhinestone brads,
White tulle
Duetica Font: DT Woodwynds font.