Suzanne Sergi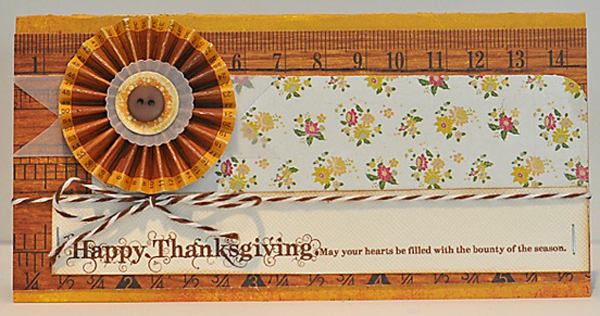 Being thankful does not stop with the turkey. It is always a great idea to send a thank you note to the host for your Thanksgiving feast. I created this Thanksgiving note with classic fall colors, and used the DT Woodwynds font for the title. This swishes and swirls on this imaginative font reminded me leaves swirling in an autumn wind. I cannot wait to use it on a gratitude journal as well.
SUPPLIES:
Patterned Paper: Crate Farmhouse
Cardstock: American Crafts
Twine: Crate
Pleated Flower: Crate
Duetica Font: DT Woodwynds font.