Kristie Taylor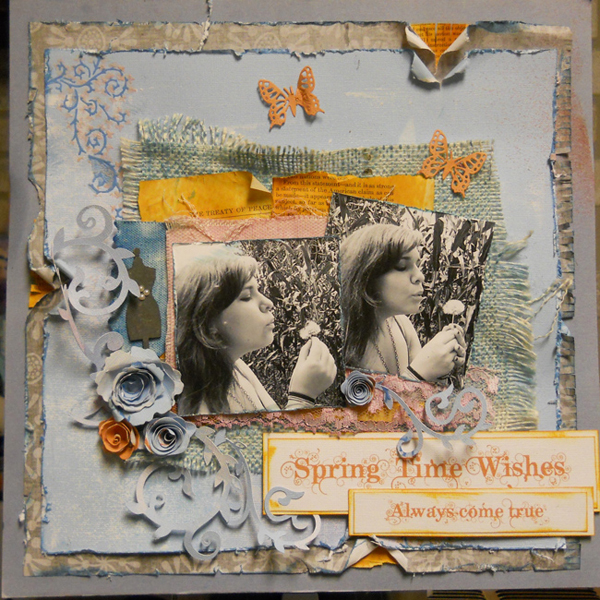 I love this photo. I can feel the warmth of the sun, the promise of new life beginning. I can see the little dandelion seeds taking flight, caught up in a gentle breeze. I used a number of layers of paper to set the stage for this page and added die cut flowers and vines. I was looking for the perfect font to carry this theme and found it in Duetica Lettering Arts Studio's DT Woodwynds font. The font lets you add just the right amount of swirls and vines to each and every letter. To complete the project, I printed the title on cardstock with orange ink.
SUPPLIES:
Papers from Colorbox,and Basic Grey and Prima,
Assorted findings,
Duetica Font: DT Woodwynds font.