Niki Meiners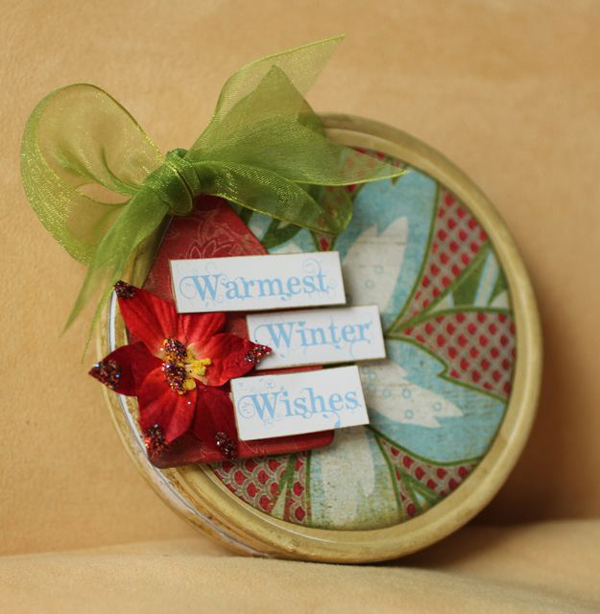 As an avid crafter, I am always on the lookout for creative gift containers that I can alter in some fashion. When I saw the Laughing Cow Cheese containers I knew that I wanted to save them for something crafty. When I started to wrap my presents I had a few gift cards that needed more than the envelope they arrived in. (Yes, I am one of those crazy people who are finished with their holiday shopping already and I try to have the gifts wrapped by Thanksgiving.) I started to dig through my box of containers and that is when I hit the mother-load. I found three Laughing Cow Cheese boxes. They were the perfect size and disguised the tell-tale rectangular shape of the gift cards. It is always fun to keep them guessing up to the last second. I chose the Duetica DT Woodwynds font in light blue because it just said swirling winter snowflakes to me. To get paper that continued the theme, I went to my Basic Grey Christmas stash. Everything came together at once. A little ink on the container, a tag, an organza bow and some pop-dots to make the sentiment stand out and I was all set. One gift done and a few dozen more on their way.
SUPPLIES:
Laughing Cow Cheese container
Basic Grey Paper collection
Organza Ribbon
Chalk Ink
Pop-dots
Duetica Font: DT Woodwynds font.