Christy Monge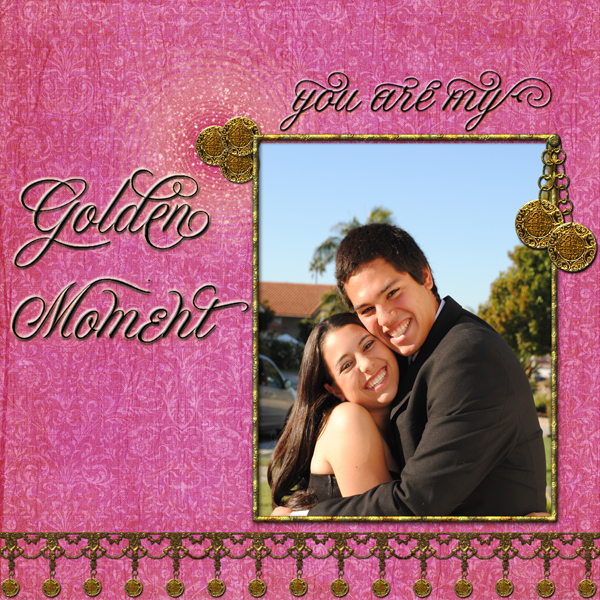 This was my daughter's last Homecoming. There will be many last moments this year but they will all be "golden." I also wanted to capture the happy expression on Briana and her boyfriend's faces. They look like they don't have a care in the world. Don't we all remember our first love this way? This digital page was created using Erica Belton's Join the Dance kit. The titles and sentiments were created using the Duetica Lettering Arts Studio software and DT Mandolyn font. With so many options to choose from for each letter, I was able to bring forward the fluidity of a dance with the formality of this grand occasion.
SUPPLIES:
Digital Kit: Join the Dance Kit by Erica Belton for The Digital Scrapbook Place
Layout: Photoshop Elements
Text Layout: Duetica Lettering Arts online studio app
Duetica Font: DT Mandolyn font.