Christy Monge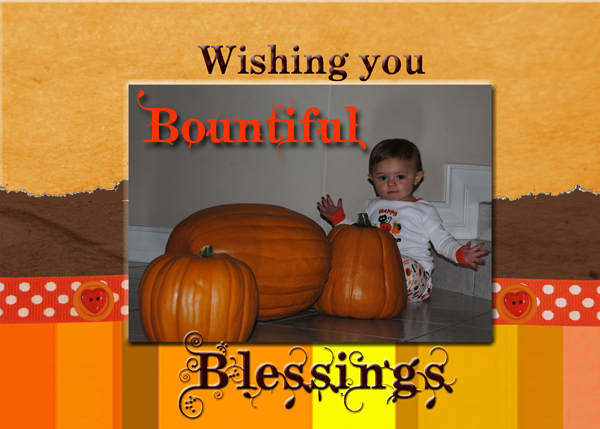 With frost definitely on the pumpkin, now is the perfect time to send a note to someone who has bless your life. My niece is such a blessing to have in our family this year. Her arms are open to share bountiful blessings for the season. It was a snap to create this custom autumn card using the Duetica Free Fall Digital Kit. The kit has a wide variety of digital papers and embellishments to choose from. I especially like the "torn edge" graphic that you can easily add to any paper background. For the titles I used the Duetica DT Woodwynds font. I love how the swirls and curls add motion to my words.
SUPPLIES:
Photoshop Elements
Kit: Fall Kit from Duetica
Duetica Font: DT Woodwynds font.