Christy Monge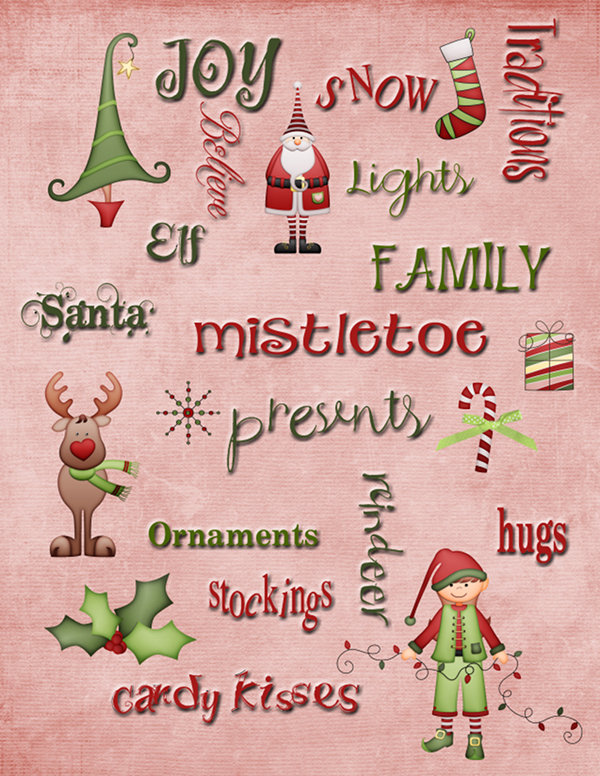 This is proof that anything you see on Pinterest can be made better with Duetica Fonts. I created the titles for Christmas in every font and was able to manipulate them in Photoshop Elements. This 8 ½ X 11 file can be framed or resized to be used as a Christmas Card. E-mail it to all your friends to wish them a Merry Christmas!
SUPPLIES:
Adobe Photoshop Elements
Digital Papers and Embellishments: Fran B Designs
Duetica Fonts: DT-all of them!!