I always like to add a little something to any birthday or hostess gift I might give.  Here I dressed up a plain metal tin to hold a bracelet for our sister-in-law, Aunt Mary's, birthday gift. Adrienne is the master when it comes to creative gift wrapping. The tin is durable and cute so beyond just this birthday, perhaps Mary will keep it on her nightstand to hold a couple of her precious, well… trinkets!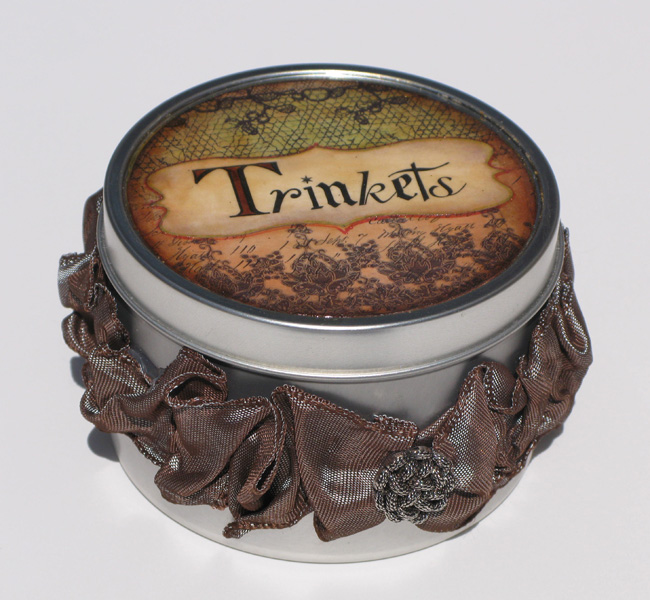 I started with a plain metal tin from the Container Store.  I decorated it by ruching a pretty, brown ribbon around the tin and finishing with a silver button.
With the Duetica Lettering Arts Studio, it was simple to create the "Trinkets" lettering.  In fact, I created this project to show how the Studio can be used with any True Type font currently on your computer.  I did not use a Duetica font for this title, but several others I like:  Caslon Open Face, CAC Champagne and Valiant, as well as AL Playbook.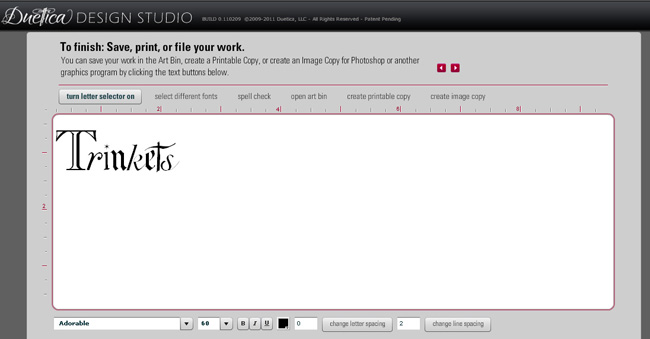 It took only minutes to flip through dozens of letter choices to create my final design, simply by typing the letter keys over and over again.  Using the Duetica Lettering Arts Studio, I was able to print out my final title, positioning it exactly where I wanted it on my patterned paper.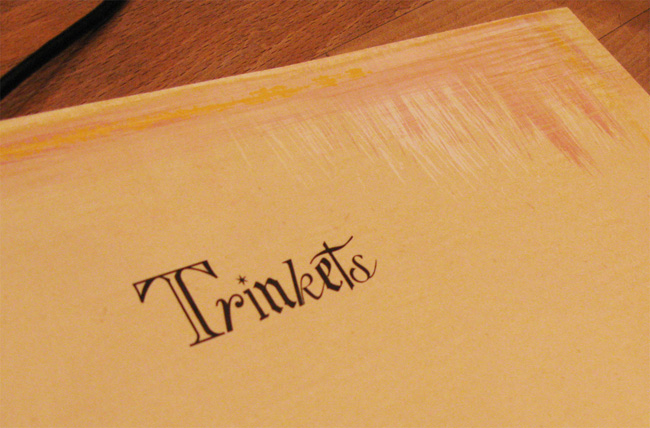 Next, I chose a frame outline from my Silhouette library.  I made a quick test cut to make sure that I could line up my printed "Trinkets" with the cut pattern on the Silhouette.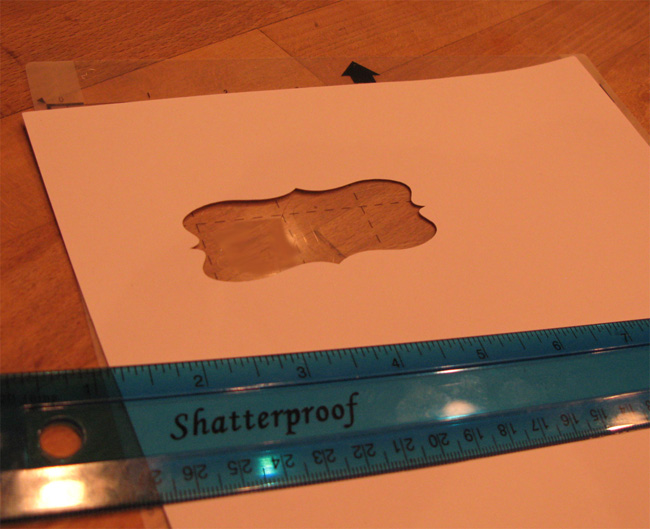 Once everything was all lined up, I was ready for the final cut. As Bob Vila of "This Old House" always says, "measure twice, cut once."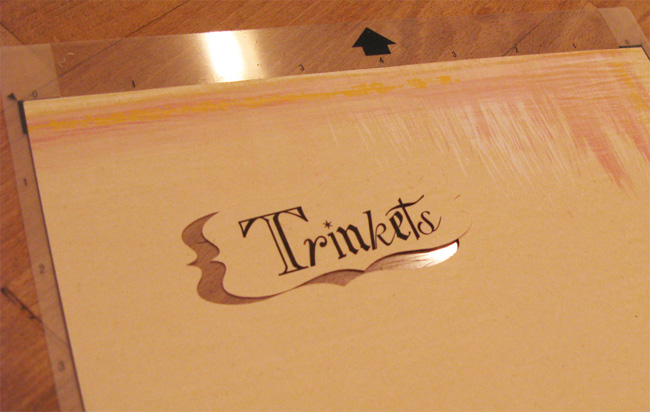 To add more character to the Trinkets title and frame, I used my Copic markers and distressing inks to give it a textured look.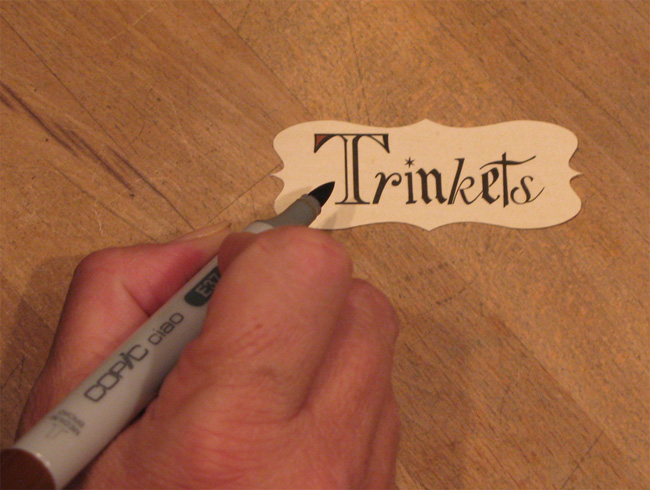 I used the Silhouette to cut some pretty background paper to fit the top of the tin can lid.  You could also use punches or Spellbinder if you had the right circle punch size.
I then assembled the pieces and added some glitter to finish the label.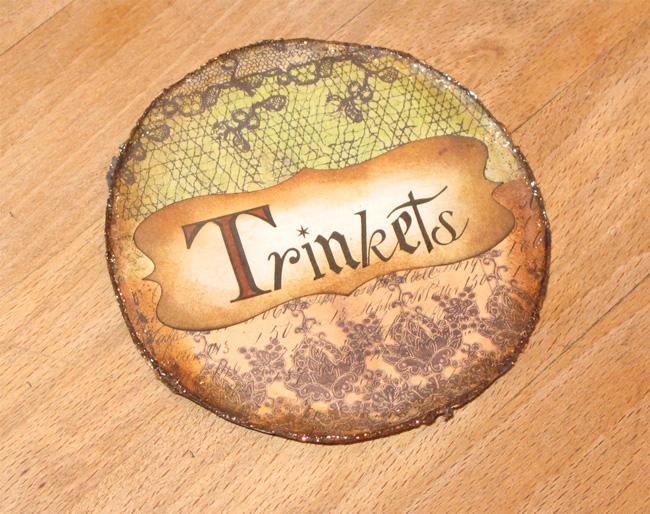 After gluing the finished label to the tin can lid, I coated it with Aleene's Paper Glaze to make sure that it could stand up to daily use holding jewelry and other items on Mary's  dressing table.
The finished design is a gorgeous gift wrapping for a bracelet or earrings for that dear friend or sweet sister-in-law.  Rather than throw away the gift wrap, it becomes a lasting part of the gift!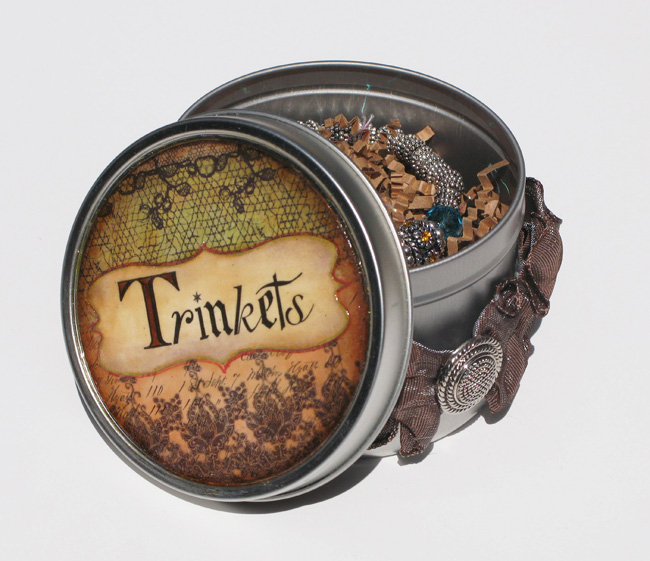 Mark and Adrienne