Christy Monge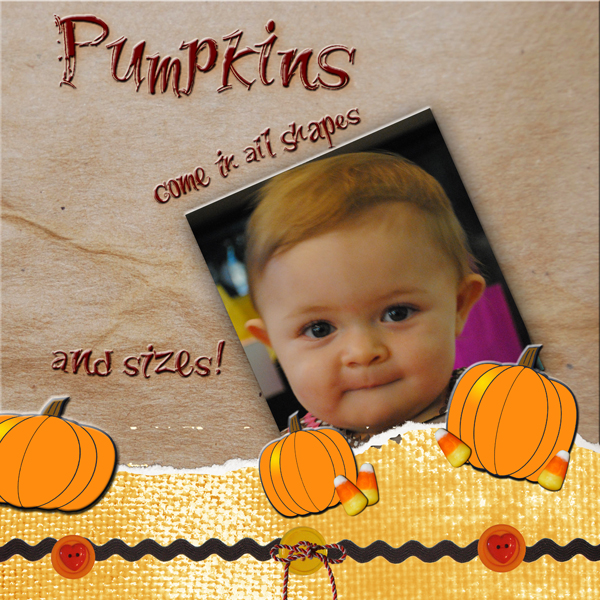 Ava has that perfect round "pumpkin face!" We all just can't resist her. She is our little pumpkin! This digital page was created using the Duetica 2011 promotional Fall kit. The kit is fabulous! It has lots of textures and embellishments to choose from. The ragged torn edge texture is very versatile. You can add it to the edge of any background paper. I chose the Duetica DT Tin Whistle font for the titles and text on this page. This font has a rustic fall festival feel, and I love all the alternates it has for ever letter. It really added some spark to my finished page.
SUPPLIES:
Digital Kit: Fall kit from Duetica
Layout: Photoshop Elements
Duetica Font: DT Tin Whistle font.